Custom Complexions Skincare 

        a boutique style studio offering the best personable focus on you possible!

        Fully Customized Facials and Treatments!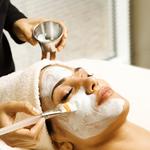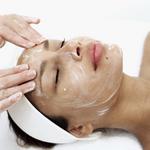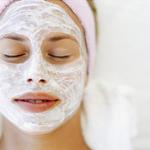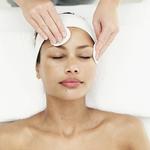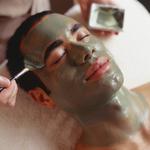 Designed for your exact complexion, this personalized facial is totally customized from start to finish! You'll experience a deep pore cleansing, exfoliation and massage of the face, neck and shoulders followed by a custom blended serum designed to correct specific problems and a therapeutic mask. Emerge afterwards with immaculately clean, smooth and glowing skin 

$ 70.00                

The Stress Relieving Facial!

A luxurious facial designed to soothe and soften your complexion while it deeply de-stresses your entire body. You'll enjoy a gentle yet thorough cleansing, a soothing aromatherapy oil massage of the face, neck and shoulders, relaxing steam inhalation therapy, and a customized mask laced with calming plant extracts. All signs of stress will float away as you emerge with renewed skin that glows with radiant health!                               

$ 70.00

An absolute must if you're breakout-prone, have clogged pores or blackheads. You'll receive a personal SkinReading followed by deep pore cleansing, exfoliation and a medicated mask that contains enzymes, antioxidants, antiseptic and anti-inflammatory ingrediants. Make this effective treatment a part of your fight against acne!                           $70.00                                                                                                                                                                                                                                                                                                                                                                                                                   

Created for intolerant complexions, this soothing treatment is designed to strengthen fragile skin while reducing redness and discouraging irritation. You'll experience calming skin cleansing, gentle exfoliation, a relaxing facial massage and an ultra-soothing mask customized specifically for your skin's unique sensitivities. Emerge with skin that feels comfortable, smooth and less reactive to aggravating stressors. A perfect choice for any sensitive skin!     

$70.00                                                                                                                                                     

The Just For Guys Facial!

A customized treatment designed to keep your skin looking its very best. We'll start with deep cleansing and exfoliation to target any breakouts, blackheads and ingrown hairs. Next, a custom blended mask will be applied to soothe, balance and tone your skin. All this, plus a relaxing massage of the face, neck and shoulders. You'll emerge looking and feeling like a million!  

$ 70.00 

The Back Treatment/Facial!

Let's face it, none of us can reach our back!  This decadent treatment incorporates all the elements of a signature facial, for your back!  You'll receive a double cleanse with a gentle and moisturizing cleanser, followed by exfoliation,  a customized mask and light massage.  You'll emerge with your back glowing and free of tension!

$ 70.00 

Consider a facial for the body...

A body wrap/treatment offers many benefite, such as hydration, detoxification and relaxation!  Certain treatments may also reduce the appearance of cellulite or sun damage!  A perfect incentive to jump start a weight loss program, or rid yourself of water weight for a special occasion.  Regardless of your goal, you will leave feeling refreshed and renewed!

$ 100.00

This breakthrough treatment is created for skin that's showing signs of age - sagging, fine lines and dullness. A thorough cleansing is followed by our exclusive layered exfoliation process, energizing massage and ultra-tightening mask. It's all designed to restore firmness to sagging skin as it lifts, tightens and smoothes. You'll instantly experience firmer, more resilient skin!  

$ 100.00

Breathe new life into your complexion with this high performance cosmeceutical treatment that carries active ingredients deep into your skin via oxygen molecules. The immediate, visible benefits you'll enjoy include softer, smoother skin that feels cleaner and fresher than ever. This is the perfect treatment for skin that is sluggish, clogged or prematurely aging!

$ 100.00                                                                                                                     

The VitaMineral Power Facial!

This cosmeceutical treatment infuses your skin with antioxidant vitamins and trace minerals to stimulate the production of collagen and elastin and protect against environmental aggressors. The perfect anti-aging facial, it includes a unique massage to penetrate vitamins A, C, and E into the epidermis and tone the skin. Experience the dynamic treatment for firmer, stronger, more radiant skin! 

$ 100.00

Microdermabrasion

Unlike other places where they cleanse, microderm, sunscreen and send you out the door;

 with Ronda you get a completely customized facial with your treatment!

Documented to not only reduce pigmented lesions, superficial acne scars, 

stimulates collagen production, resulting in more supple skin and texture! 

Softens fine lines and wrinkles, perfect for the battle against anti-aging!

Single session $ 100.00

Best done in a series of six for maximum results

Ask about package specials!

Chemical Peels

All chemical peel treatments also come with a fully customized facial!

 What a delicious treat and added bonus!

Ranging from enzymes to lactic to glycolic, there is a peel for most everyone!

Refines and retexturizes the skin, stimulates collagen production, 

resulting in truly healthy and glowing skin!

Single session $ 100.00

Best done in a series of six for maximum results

Ask about package specials!

804-347-2339

Suite 101

1145 Gaskins Road

Richmond, VA  23238